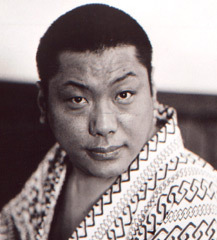 Journey Without Goal Book Discussion Group (online)
In the summer of 1974, Vidyadhara Chögyam Trungpa Rinpoche gave a series of talks at Naropa University to an audience of Buddhist scholars and practitioners, poets, and hippies. The talks were one of the first times that the entire Vajrayana Buddhist path was presented as a whole, with each talk covering a particular stage of the student's journey from absolute beginner to the highest levels of tantra. This historic series provides a colorful, penetrating, and deeply experiential portrait of tantra and the tantric practitioner.
In the early 1980s, the talks were edited and published as Journey Without Goal, one of Trungpa Rinpoche's best selling books. You can get the book here: https://www.amazon.com/Journey-Without-Goal-Tantric-Wisdom/dp/1570627576/
Talks include:
The Tantric Practitioner
Vajra Nature
Mandala
Nontheistic Energy
Transmission
The Tantric Journey
Abhisheka
The Five Buddha Families
The Vajra Master
Visualization & Body, Speech, & Mind
Being & Manifesting
The Question of Magic
Anuttarayoga
Maha Ati
We are pleased to offer this series of online study Zoom meetings. One week we will show the video of a talk and the next week we will go over and discuss the corresponding chapter in the book.
Participants should plan to do the entire series and to attend all the sessions. It will not be possible to attend just one or two talks, or to start in the middle of the series.