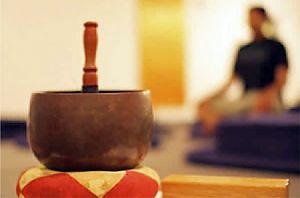 The Places that Scare You: Book Study Group (Online)
Book Study Group:
Pema ChÖdrÖn's The Places That Scare You: A Guide to Fearlessness in Difficult Times
Pema ChÖdrÖn, a popular Buddhist teacher, has been writing and teaching for over 30 years about how we can encounter our own anger, hurt, and fear to develop self-compassion. Only then can we extend compassion to others, freeing us to act for the benefit of all sentient beings. Now more than ever we need these teachings to remind us how to see clearly, and open up to others.
Please join us in this journey through scary places. For the first half hour we will read a chapter out loud, then break into smaller groups (depending on how many show up) to discuss our thoughts and feelings.
New participants are always welcome! While it might be helpful to get the book and read the chapter ahead of time, it is not necessary.
Questions? Contact Ellen: [email protected]
Date Chapter
June 17 Prologue, The Excellence of Bodhichitta
June 24 Tapping Into the Spring
July 1 The Facts of Life
July 8 Learning to Stay
July 15 Warrior Slogans
July 22 Four Limitless Qualities
July 29 Loving-Kindness
August 5 Compassion
August 12 Tonglen; Finding the Ability to Rejoice
August 19 Enhancing the Training in Joy; Thinking Bigger
August 26 Meeting Enemy; Fresh Start
September 2 Strength; Three Kinds of Laziness
September 9 Bodhisattva Activity; Groundlessness
September 16 Heightened Neurosis; When the Going Gets Rough
September 23 The Spiritual Friend; The In-Between State
Donations