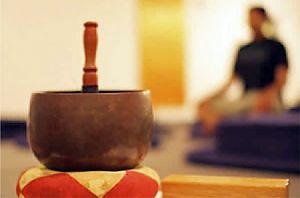 Tuesdays - Public Meditation, Reading, Discussion Online 6 - 7 pm
Zoom Link - https://zoom.us/j/729276704
PASSCODE REQUIRED 203039
Phone 929-436-2868
Join us for public meditation practice, a short reading and group discussion offered online via Zoom. Everyone is welcome. We will begin at 6:00 pm and will sit together until 6:30 pm when the timekeeper will offer a short reading, followed by a discussion. You may "enter" at any time from 6:00 until around 6:35 pm. The discussion lasts until 7:00 pm.
About Zoom
Please download the free Zoom app in advance https://zoom.us/ and then click on the Zoom link above. If you are new to Zoom, here is a Super Easy Zoom Guide. Visit the Zoom website for more information about this online video conference system.
Be sure to keep your computer's microphone on mute as sounds in your own home will be heard by other participants. You will find the microphone icon in the lower left hand corner of your screen.
If you are late arriving that is not a problem. Please enter the call mindfully, again with your microphone muted. You will still be able to hear the host.
Meditation Instruction
If you would like to meet with a Meditation Instructor (MI) by phone or online, please email [email protected] with "MI Request" as the subject.
Donations
If you would like to support the Shambhala Centre with a financial donation, visit our donation page.