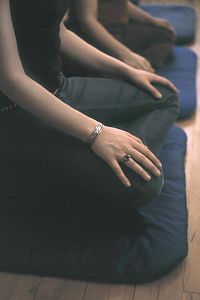 Mindfulness for Everyone: Building and Sustaining a Meditation Practice
with Jude Robison & Marc Scheiner
This course is for beginning meditators, as well as those who have experience with meditation. Each session will be divided between periods of guided meditation and teachings on how to overcome the obstacles that arise as we work to develop an ongoing practice. We will end each session with exercises for bringing mindfulness into our everyday lives.
Each class builds on the previous one so that by the end of this 4-week series, participants will have an understanding and experience of mindfulness and will have methods for sustaining their practice. The classes will include ample time for people to share and discuss their experience of mindfulness (as well any questions) in a supportive and caring environment.
A commitment to daily practice during the course is strongly encouraged.
The option to attend individual sessions is $25 each.