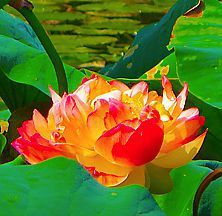 Open Public Meditation 6 - 7 pm
Our open public meditation occurs Monday - Thursday 6 pm -7 pm and Sundays 9 am - 12 pm. You are welcome to drop in at any time during the sitting, or to leave early. There will be a time keeper who starts and ends the session, but no guided instruction.
Mindfulness meditation is the foundation of all that we do at the Shambhala Meditation Center. Originating from Shakyamuni Buddha, this 2,500 year-old practice of self-discovery is rooted in the simple, but revolutionary premise that every human being has the ability to cultivate the mind's inherent stability, clarity and strength in order to be more awake and compassionate in everyday life.
Meditation is the way that we can make a direct and simple relationship with our experience. It is possible to discover our basic nature and develop friendliness towards ourselves and towards others. As a result of our practice we can discover how to live our lives in an uplifted and dignified way. The appreciation and warmth that arises from our practice can be extended into our world.
This program is free and open to the public. You do not need to register.