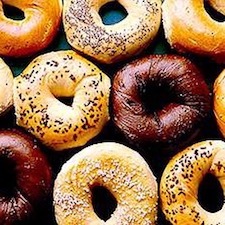 Bagels and Dharma: Experiencing Ego - From Fortress to Portal
with Ellen Knapp
While the human ego performs necessary functions, it also erects fortresses that isolate us from reality. But, when we learn to see clearly, we can transform these opaque walls into portals of awareness. At this Bagels and Dharma, we will take a closer look at these barriers, examining them for gaps.
Join us for meditation from 9:00 to 10:30 (optional), followed by this talk by Shambhala teacher Ellen Knapp from10:30 to 11:30, and bagels, coffee, and conversation from 11:30 to 12:00.
This program is open to the public.
There is no fee to attend, but a donation of $5 is requested.
Contact Ellen if you have any questions. [email protected]