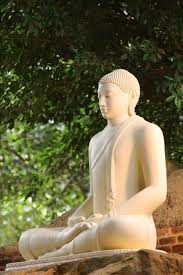 Making the Commitment: Taking the Refuge Vow (Online)
with Alexander Devaron & Marilia Marien
Making the Commitment: Taking the Refuge Vow
Tuesday September 19, 2023
7-9 pm
The Philadelphia Shambhala Center is offering the refuge and bodhisattva vows in-person October 6-8, 2023.
This class is to prepare those who are committed to taking the refuge vow and
is highly encouraged for those who are taking the vow in October
. We will talk in more detail about the practical details of the vow, what to expect, and how to prepare.
If you have not taken one of the previous refuge vow preparation classes or if you have questions about this class, please contact the instructors at
psc.practice.education.circle@gmail.com
.
Alexander deVaron
began teaching in Shambhala in 1986. From 1991-1996 he lived at Karmê Chöling retreat center, working in the practice and study department. In 2010, he was appointed a Shastri (senior teacher) in Shambhala. As a householder, and full-time music teacher, he's especially keen on how to bring the teachings into every moment of our lives. He teaches Buddhism, Shambhala Training, Shambhala Art, Mindfulness-Based Stress Reduction, and the interplay of Buddhism and Western psychology. He has also developed courses on singing, chanting, and vocal exploration as contemplative practice. He brings a light touch to his classes, encouraging curiosity and dialogue. Alexander's primary teachers have been Chögyam Trungpa Rinpoche, Sakyong Mipham Rinpoche, and Khenpo Tsultrim Gyamtso Rinpoche. He's also grateful for the abundance of profound teachings he's received from the many western students in these traditions.
Marilia Marien
has been practicing meditation for over 20 years. She has been studying and practicing within the Shambhala community since 2008 where she is a teacher and meditation instructor. Marilia's passion for helping others learn and apply meditation and mindfulness to their everyday lives developed out of her personal interest and experiences with meditation and other contemplative practices. Marilia is a certified teacher of Mindfulness-Based Stress Reduction (MBSR) and Mindfulness-Based Cognitive Therapy (MBCT). She specializes in training and coaching mental health and allied healthcare professionals who want to learn mindfulness to enhance their well-being and/or integrate it into their professional work.