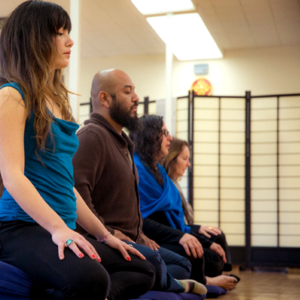 Sitting Meditation (In person)
You are welcome to join us for public sitting on Sundays from 10:00 to 11:00 am. This is an opportunity to practice with a group. All meditation sessions are free of charge, though donations are welcome.
In order to maintain our Covid protocols, registration for each Sunday session is required.
If you are interested in meditation instruction we offer Learn to Meditate programs twice a month. Please see the Programs page on the website for more information.
Health & Safety - as an in-person event, this program is for individuals who are fully vaccinated. Additionally, we ask that participants wear masks at all times, sitting at least 3 feet from others. You will be asked to confirm that you will follow the safety protocols when you arrive at the Center.