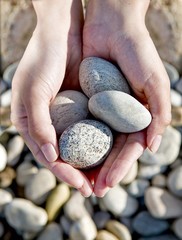 Four Foundations of Mindfulness (In person)
with Jude Robison
The Four Foundations of Mindfulness are Mindfulness of Body, Life, Effort and Mind. Whether you are completely new to meditation or a long-time seasoned practitioner, studying these foundational teachings and applying the insights gained can further deepen your practice and your ability to maintain mindfulness in everyday activities.
Mindfulness practice has deep roots in the Buddhist tradition, and it is recommended for people at every stage of the spiritual path. The practice originally comes from The Satipatthana Sutra, a teaching of the Buddha. We will explore the Four Foundations as presented by the Vidyadhara, Chogyam Trungpa Rinpoche. Each session will include guided practice and instructions, and opportunities for questions, discussion and sharing.
All are welcome.
Health & Safety - as an in-person event, this program is for individuals who are fully vaccinated. Additionally, we ask that participants wear masks at all times, sitting at least 3 feet from others. You will be asked to confirm that you will follow the safety protocols when you arrive at the Center.