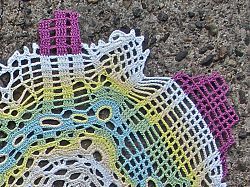 Tuesdays - Sit n' Stitch (Online) 7 - 9 pm
Every Tuesday

Please join us for an informal gathering for meditation practitioners at all levels and stitching at all levels!
Brief periods of sitting will be interspersed with readings from dharma art books (such as Chogyam Trungpa Rinpoche's True Perception) and creative time. Crafts of all kinds are encouraged, such as knitting, crochet, embroidery, quilting, etc.
Some beginning instruction available.

Come for all or part of the time and enjoy community with other practitioners!