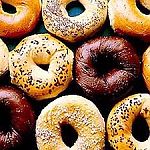 Bagels & Dharma: Back to Square One (Online)
with Jean Plough
Coming back to Square One
If we really want to do something properly, the only genuine ground we have is square one, the present moment. What else do we have? Basically, square one is our ground. If we're on our own ground, there isn't any danger, there's something positive happening (Trungpa Rinpoche, True Perception). Square one involves coming back to our breath. Coming back to whatever we're experiencing right now. Coming back to our surroundings, whatever we're seeing, hearing, tasting, feeling, and touching at this moment. Square one is our relative experience. According to Buddhism, meditation provides a basic footing, solid ground to develop our understanding of square one. Everybody has their own square one, and they get back to it, otherwise, they wouldn't exist.
Then we have zero which denotes nothing. Square zero is groundlessness, emptiness, absence of self… sunyata, the absolute. Even if we go back to square one, we are still there, we are something. We don't want to be nothing, and we constantly try to avoid that. So square one is the basic ground from which we function, and square zero seems to be beyond even our functioning. There may be resistance to going back to zero, and there has always been a problem that square one could be the excuse for us not to have to go back to zero. Why? At least we have the number one to clench on to; at least there's that first number we made.
During this Bagels & Dharma we'll do an experiential exercise of Contemplative Viewing. You can choose your own object at home, or use the object provided on the screen. Afterwards we will do a contemplation of an imaginary object, and discuss our experiences.
Zoom Link https://zoom.us/j/98224229486
Please join us for a happy hour of dharma, discussion and digestion. BYOB (Bring your own bagel and beverage).