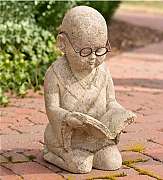 Modern Buddhist Classics 2.0 Online Book Group
Modern Buddhist Classics 2.0: Engaged Buddhism
Online: Meets the first Sunday of the month
In this online book group, we will explore books from various traditions that are shaping contemporary Buddhist thinking, particularly in the West, but which signify an evolving Buddhism around the world.
The theme for Round Two of our book group is Engaged Buddhism, a dharma practice that flows from the understanding of the complete and complex interdependence of all life. It is the practice of the bodhisattva vow to save all beings. It is based on the understanding that the liberation of ourselves and the liberation of others are inseparable. Engaged Buddhists draw on the teachings of the Buddha to inform their actions on issues such as war, racism, poverty, globalization, the criminal justice system, and climate change.
If you wish to join the Book Group, please register, and contact Jude Robison, [email protected] to receive the Zoom link, guidelines and book list.