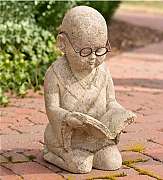 Modern Buddhist Classics 3.0 Online Book Group
Modern Buddhist Classics 3.0: Tales of Practice
Online: Meets the first Sunday of the month
In this online book group, we explore books from various traditions that are shaping contemporary Buddhist thinking, particularly in the West, but which signify an evolving Buddhism around the world.
The theme for Round Three of our book group is Tales of Practice, focusing on the lives of practitioners. Whether it is a nun in a cave, a Tibetan refugee, or the Buddha himself, what can we learn about practice from these people who lived in the fifth century BCE up to the present day.
If you wish to join the Book Group, please register, and contact Jude Robison, [email protected] to receive the Zoom link, guidelines and book list.
This program is offered free of charge, but all donations are greatly appreciated to help us sustain our physical space during this time.