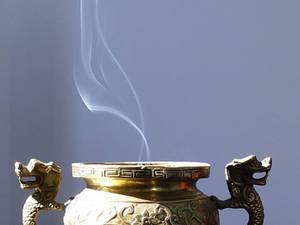 Tools for Survival: Problem - Boredom; Solution - Meditation (Tuesdays Online 7:30-9PM)
with Thomas Berthoff
During the global pandemic, we have been asked to "shelter in place" - stay in our homes, only go out for necessities, and practice "social distancing". For many of us, we've lost our work, or the ability to go to school, or our daily routines of exercise and entertainment. Boredom and agitation have become major obstacles to feeling happiness and peace of mind. What can we do?
Fortunately, the Buddhist teachings offer many ways of working with our minds, cultivating peacefulness, increasing awareness, and developing friendliness and compassion both to ourselves and others. This online course will introduce the practices of sitting and walking meditation, take a deep dive in to the phenomenon we call "boredom", and explore how to extend peacefulness to those in our environment.
It's even possible that the current enforced seclusion is a great opportunity to spend some time getting to know ourselves better, to stabilize our minds, and become a kinder, more peaceful human being.
The class will be hosted on Zoom. Please register to receive the Zoom meeting ID and password.


Tom Berthoff has been practicing meditation since 1982, and has done many solitary and group meditation retreats. He has been teaching in the Shambhala Buddhist tradition since 1991, and is one of the main teachers at the Philadelphia Shambhala Center.