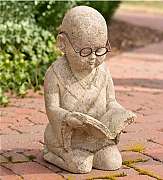 Educators' Gathering (Online)
Educator Gatherings offer an opportunity for Meditation Instructors, Shambhala Guides, and Shambhala Teachers to come together for community and conversation about topics that impact our roles as Educators in our community.
This program is open to Meditation Instructors, Shambhala Guides and Shambhala Teachers. Please register if you plan to attend.
The main agenda items for the meeting will be: 1) to check-in with each other; and 2) to discuss ways that the Center and our Educators' Circle can support the Sangha in this time, including by: a) reaching out to meditation students; b) offering online options to meet with Guides and MIs; and c) migrating many programs online with Zoom and introducing new programs.