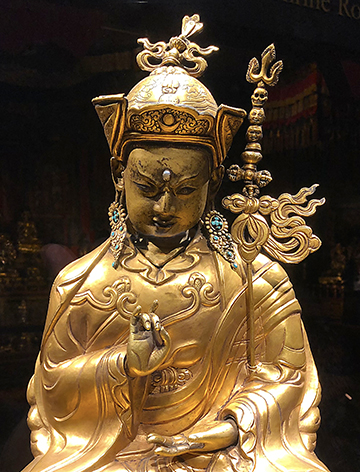 Bodhisattva Vow Prep Class
with Jonathan Herson
A preparatory and information class for those considering taking the Boddhisattva Vow as part of the upcoming Entering the Stream program on April 3-5, 2020 (https://philadelphia.shambhala.org/program-details/?id=439233)
The Bodhisattva Vow is a commitment to put others before oneself, working wholeheartedly for their benefit. The basis of this vow is connecting to bodhicitta and making the commitment to develop kindness, friendliness, compassion, and genuine insight through the practice of the six paramitas: generosity, discipline, patience, exertion, meditation and prajna. The Refuge Vow is a pre-requisite to the Bodhisattva Vow. One should wait at least six months after the Refuge Vow before taking the Bodhisattva Vow.
We recommend studying The Bodhisattva Vow Sourcebook, which is available for purchase online (https://www.samadhicushions.com/The-Bodhisattva-Vow-A-Sourcebook-p/s-2091.htm) or at the Center.
Please consult your meditation instructor if you are considering taking the Vow, as you will need a recomendation to take this Vow.
While attendance at this program is strongly advised before taking the Bodhisattva Vow, please contact Marc ([email protected]) if you are unable to make this Prep Class and are still interested in taking the Vow.