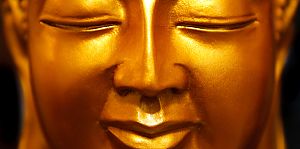 What the Buddha Taught: Four Foundations of Mindfulness (Online: May 2nd & 9th - 9:30-11:30am)
with Alison Driscoll & Richard Driscoll
A Zoom link will be sent for this Online Class
The Four Foundations of Mindfulness encompass the range of experience we have as human beings: being in a body; feeling-sensation; mental & emotional activity; & interacting with others & the world, or outer phenomena.
During this day of practice & study of the Four Foundations, we will practice cultivating stable and clear awareness moment-to-moment & explore the traditional teachings on this subject, employing guided meditation & direct experience of each of the four, & the of the interweave between embodiment, sensations, feelings, thoughts, and actions.
Join us each month in this year long study of Buddhism.
June 6, 2020
What the Buddha Taught: Karma, the 12 Nidanas, and Auspicious Coincidence
July 11, 2020
What the Buddha Taught: Meditation, Wisdom and Conduct
August 1, 2020
What the Buddha Taught: Profound View and Vast Action
September 12, 2020
What the Buddha Taught: The Heart Sutra
October 3, 2020
What the Buddha Taught: Absolute and Relative Bodhicitta
November 7, 2020
What the Buddha Taught: The Six Paramitas
December 5, 2020
What the Buddha Taught: Lojong Practice
January 9, 2021
What the Buddha Taught: Vajrayana, the Union of Wisdom and Skillfulness