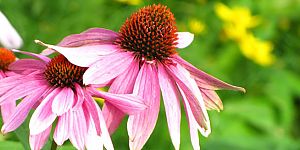 Kado Practice Session
with Barbara Craig
If you have already taken a Kado workshop, you will enjoy this opportunity to continue your practice in a group setting under the supervision of Kado instructor Barbara Craig. Depending on your level of experience, you will be able to confer with Barbara to determine the type of arrangement you will create.
Barbara is a Kado guide and meditation guide in the Shambhala/Buddhist lineage and a student of Marcia Shibata for over 18 years. She is a student of Ikenobo school of Ikebana and a member of Ikebana International. Barbara is also a practitioner of the Japanese martial art of Aikido. She is a retired graphic designer and art director.

This practice group is for experienced practitioners and has a prerequisite of having completed a Kado weekend workshop. Registration is required and will close at 10 participants due to space restrictions. Cost for this 4 hour session is $25 which includes materials.