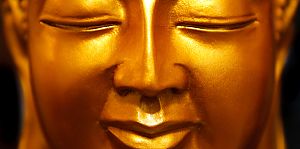 What the Buddha Taught: A Year of Studying the Core Teachings of Buddhism - Monthly Online
Each month the Shambhala Center will offer a full day of study and practice, focusing on teachings that have remained central to the Buddhist view, drawn from a wide range of sources.
In these sessions you will:
• Learn the most long-lasting and widespread ideas in Buddhism
• Develop insight into how your mind shapes your world
• Build skills to work with challenges of all kinds
• Deepen your relationship with meditation practice
Each day includes meditation practice, talks, discussion and contemplation, all in the spirit of inquiry. We will also offer suggestions for further study, and an option for a follow-up meeting.
Below are the topics for each month. You can come to as many or as few as you wish. Each day will run from 9:30am-5pm. We hope you will join in!
For more information and to register for individual programs https://philadelphia.shambhala.org/programs/
Please register online on each talk's separate program page.
February 1, 2020
What the Buddha Taught: What You'll Need for Your Journey (https://philadelphia.shambhala.org/program-details/?id=428075)

March 7, 2020
What the Buddha Taught: The Four Noble Truths and the Four Seals of Dharma. (https://philadelphia.shambhala.org/program-details/?id=438630)

April 4, 2020
What the Buddha Taught: The Habit of Ego and Why We Struggle (ONLINE) (https://philadelphia.shambhala.org/program-details/?id=441847)

May 2, 2020
What the Buddha Taught: The Four Foundations of Mindfulness (https://philadelphia.shambhala.org/program-details/?id=443181)

June 6, 2020
What the Buddha Taught: Karma, the 12 Nidanas, and Auspicious Coincidence
July 11, 2020
What the Buddha Taught: Meditation, Wisdom and Conduct
August 1, 2020
What the Buddha Taught: Profound View and Vast Action
September 12, 2020
What the Buddha Taught: The Heart Sutra
October 3, 2020
What the Buddha Taught: Absolute and Relative Bodhicitta
November 7, 2020
What the Buddha Taught: The Six Paramitas
December 5, 2020
What the Buddha Taught: Lojong Practice
January 9, 2021
What the Buddha Taught: Vajrayana, the Union of Wisdom and Skillfulness