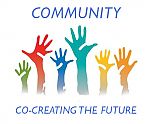 Community Meeting: Center Leadership
Our community is currently in discussions about the future of our center. Community Meeting's provide an opportunity to get updates on progress that has been made and to work with fellow community members on co-creating our future.
The Community Meeting on March 8th will be dedicated to a discussion of the future of leadership at the Center.
Last fall the Philadelphia Shambhala Council appointed a Nominating Committee to develop a process for selecting a Center Director recognizing that the role could be filled by one or more persons. Nominations were solicited from the community, all candidates were contacted, and those interested were interviewed. While no one individual was willing to step into the role of Center Director, several were willing to provide support during a transition to a new governance structure. The result was the formation of a "Transitional Leadership Team."
During the meeting:
Adam Tecza will provide a brief introduction.
Mark Jacobson will present how the Transitional Leadership Team came into existence and its provisionally identified mission.
Cori Grachek will facilitate a discussion following the mindful-speech format developed for the last community meeting.
Jude Robison will lead the group in a contemplative exercise which will provide attendees an opportunity to explore how they may contribute to community-driven governance.
Adam Tecza will provide closing remarks and will summarize other community meeting efforts that are in progress.
The meeting will be from 10:00 am to 12:00 pm. We encourage you to arrive 5 to 10 minutes before the scheduled start of the meeting so we can begin promptly at 10:00.