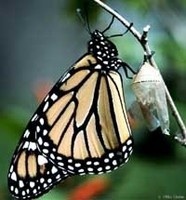 Shambhala Training Level II: Discover Your Inner Warrior
with Shastri Alexander deVaron
Meditation practice allows us to observe how we create a cocoon of habits to mask our underlying fears. In this weekend retreat, we explore how habitual patterns obscure our own brilliance and natural wisdom. By opening up to our genuineness and tenderness, we can learn how to work with fear.
This is the second weekend retreat in the Shambhala Training series, which is a secular meditation program focused on using meditation as a means to develop fearlessness, confidence, openness and gentleness toward ourselves and toward our world.
Prerequisite: Shambhala Training Level I
The Philadelphia Shambhala Center generosity policy applies to this program. Participants who pay the Patron Price help to make the program available to others.
Times listed are approximate.
For questions or more information (including about the Generosity Policy), please contact Marc Scheiner at [email protected]