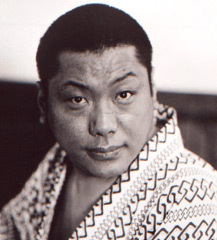 Online Study Group: The Profound Treasury of the Ocean of Dharma
Zoom Call - 929-436-2866, 759752506#
This group has been studying the The Profound Treasury of the Ocean of Dharma for the last two years. Recently, the group started on the second volume on the Mahayana: The Bodhisattva Path of Wisdom and Compassion.
The Profound Treasury of the Ocean of Dharma is a 3-volume compendium of Tibetan Buddhism, distilled from talks given by Chogyam Trungpa Rinpoche during the 13 Vajradhatu Seminaries conducted between 1973 and 1986. This work, conducted under the editorial direction of Judith Lief, contains teachings on the major themes of the three turnings of the Wheel of Dharma — Hinayana, Mahayana, and Vajrayana.
The group meets on the second and fourth Wednesdays of each month. The group is open to all; there are no prerequisites. Every meeting of the group will be led on a rotating basis by a group member, supported by the sangha's senior teachers.
The expected structure of the group's meetings will be:
Short period of Mindfulness-Awareness meditation

Brief comments on the chapter or chapters to be covered by the evening's group leader

Structured discussion of the material, using the structure:
Hearing — studying the words
Contemplating — understanding the words through self-reflection
Meditating — assimilating and embodying the teaching
Participants will be expected to have read and contemplated the text in preparation for attending the meeting.
While regular attendance will be invaluable for integrating these teachings, for most people, it will be impossible to attend every session. To facilitate continuity, the preliminary study schedule is posted below:
A donation of $5 to $10 per class is requested but not required to attend.
Please make sure to register online in order to receive updates should changes in the schedule occur.