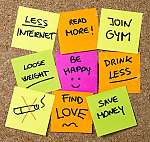 Bagels and Dharma: Forget the Resolutions - Focus on Aspirations
with Jude Robison
Why is it that New Year's resolutions often collapse within a week? Is it possible that embodied aspirations might better enable us to fulfill our heart-felt wishes? How is it that making friends with ourselves, as we are, is the gateway to allowing change to happen? Resolutions often are attempts to fix something that's broken; aspirations feel more like supporting our good will, our good hearts.
At this Bagels and Dharma, we will each pick one or two aspirations and contemplate, with embodied presence, how we might invite them into our lives in small (or big) ways.
Join us for meditation from 9:00 to 10:30 (optional), followed by this talk from 10:30 to 11:30, and bagels, coffee, and conversation from 11:30 to 12:00.
This program is open to the public.
There is no fee to attend, but a donation of $5 is requested.
Contact Ellen if you have any questions. [email protected]