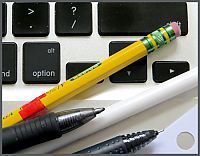 Date:
Sunday, May 12, 2013 (18:00 -20:00)
Sunday, May 26, 2013 (18:00 -20:00)
Sunday, June 9, 2013 (18:00 -20:00)
Sunday, June 23, 2013 (18:00 -20:00)

Location:
Philadelphia Shambhala Meditation Center
Coordinator :
Jeffrey Lee
Contact person : Jeffrey Lee
Multi-genre workshop. Writing as a disciplined practice with exercises that show how our writings can become a "mirror of our minds". Working with many skill levels including advanced. Part of this class will take place online.
Dates of classes to be held online:
May 19th, June 2nd and June 16th
In this multi-genre workshop, we will start with writing exercises that connect more with one's spontaneous and natural voice. Get writing more as a disciplined practice with exercises that show how our writings can become a kind of a mirror of our minds. Poetry, prose, and script writers are all welcome.
Writings can be shared in person and/or online so that people can solicit responses from each other and give encouragement and constructive insights to each other. We can also see that others have the same struggles, successes and failures that we do, which is in itself helpful.
Advanced participants may request help with works-in-progress or writing projects that they have had on their minds for years. Others may just want to explore new ways of writing and finding inspiration. Some may want to use these exercises as a way of letting go of old patterns of thinking that no longer serve a useful purpose.
For those with a current meditation practice, writing can be valuable because the preoccupations that arise in meditation are the same things that arise in writing freely. So we can really get to know our own minds, with all their shining pitfalls and blundering brilliance, which makes greater understanding of oneself possible. We can also learn what we truly care about and practice having the courage to actually say whatever that is.
Jeffrey Ethan Lee has taught creative writing at University of Northern Colorado, Muhlenberg College, Temple University, Community College of Philadelphia, Franklin & Marshall, Beaver College, and many community arts centers. He has a Ph.D. and an MFA from NYU.
Mr. Lee has been published widely and has won many prestigious awards for his poetry, stories and essays.
Four of these classes are held onsite at the Philadelphia Shambhala Center and 3 classes will be held online.

In addition there are six spaces for "online only" participation. If this is your choice, please indicate in the notes section of the registration form.
Discounts available for students, senior citizens, single parents, adjunct professors, and other educators.